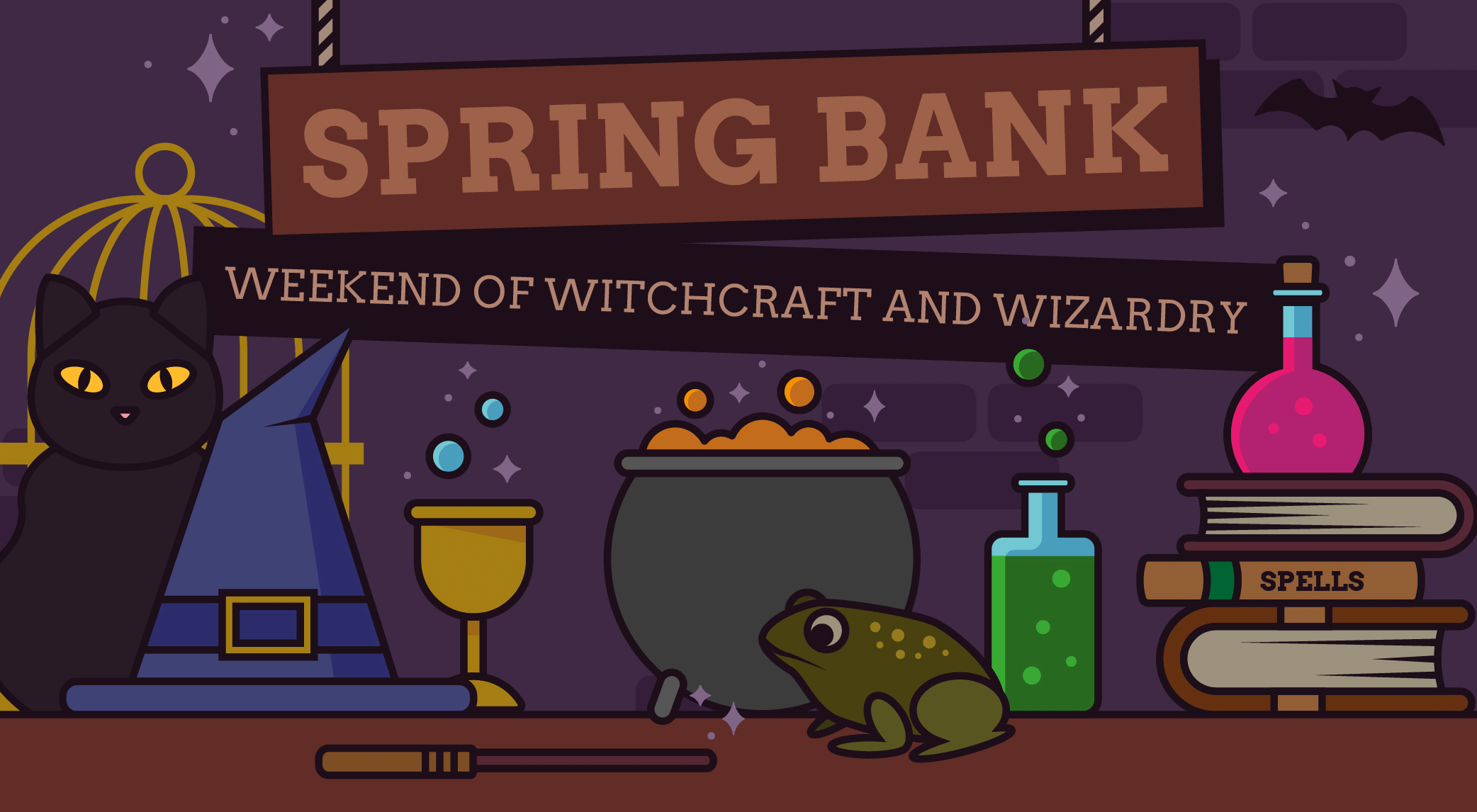 Spring Bank Camp
About Spring Bank Camp
Welcome to the Spring Bank 2020 Weekend of Witchcraft and Wizardry.
Brownies, Cubs, Guides and Scouts are invited to come and explore our magical campsite, set in 83 acres of woodland, 6 miles from Derby. This a 3 night camp that is ideal for those wanting to try a variety of activities from Air Rifles shooting to to the Water Slide. All activities are non-ticketed so young people get the opportunity to experience everything the camp has to offer.
Activity Passports...
Activity sheets will be available to all young people to record everything they have a go at. A leaders guide will also explain what activities may support your group to achieve which Badges. At the end of the weekend there will be a special award for those who have had a go at everything!
For the leaders, a much needed retreat will be available for you at the Sorcerers' Café. A welcome area to get a cuppa and cake and have a good catch up with other likeminded people. For those Leaders, GSL's and District Leaders who never stop this will be an ideal location for meetings, mentoring and supporting other leaders or sharing great ideas.
Further Help and Information