Spring Bank Camp
Events and Entertainments Program
Spring Bank Camp 2021 Timetable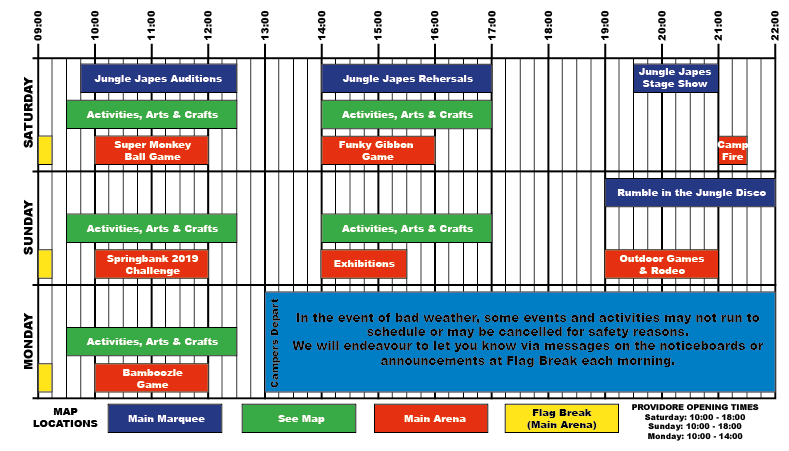 Important note about competitions
Each unit/group can enter as many teams as they like. No need to enter, just turn up at the allocated time period. If you have young people who do not have a team, please come and speak with a member of the E&E team and we will find a team for them.
SATURDAY
Morning - Hubble Bubble
In teams of 4, retrieve a key trapped in a long tube to unlock the witches clothes
Afternoon - Glacius
Launch ice cubes over the wall into the other teams area to win, but if they catch then first, they don't count.
Evening - Spellbound Stage Show
Have you got a talent or an act you want to show? CLICK HERE to submit your act to us, we'll be in touch with your leaders on the Friday Evening of camp with your audition time.
SUNDAY
Morning - The Magic of Technology
The Rolls Royce STEM team will be on-site, bringing some fun wizardry related STEM activities. This is a turn-up and try activity - no need to pre-register. The team are also there to answer any questions about working in the world of engineering.
If the weather is dry, we'll be outside in the main arena, if not, we'll be in the main marquee.
Afternoon - T.B.C.

Evening - The Crystal Ball Fancy Dress Disco
Disco and Party Games from 7pm, main disco starts at 7.30pm. Outdoor games are available until 9pm.
MONDAY
Morning - T.B.C.

Further Help and Information