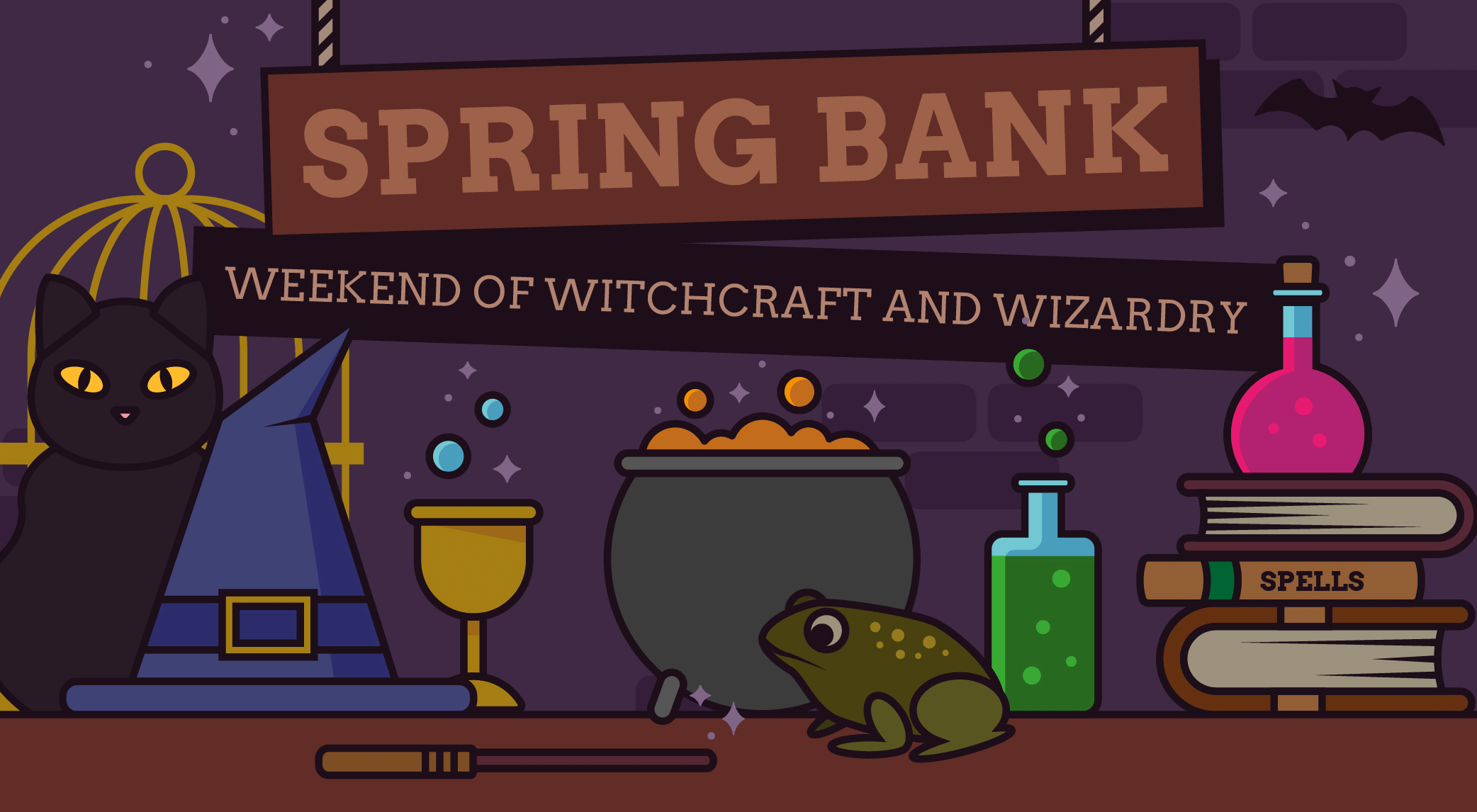 Spring Bank Camp
Events and Entertainments Program
The Events and Entertainment program for Spring Bank 2020 will be published nearer the start of the camp.
New Camp Challenge Event With support from Rolls Royce, we have an exciting new challenge activity. CLICK HERE for details.
Spring Bank Camp 2020 Timetable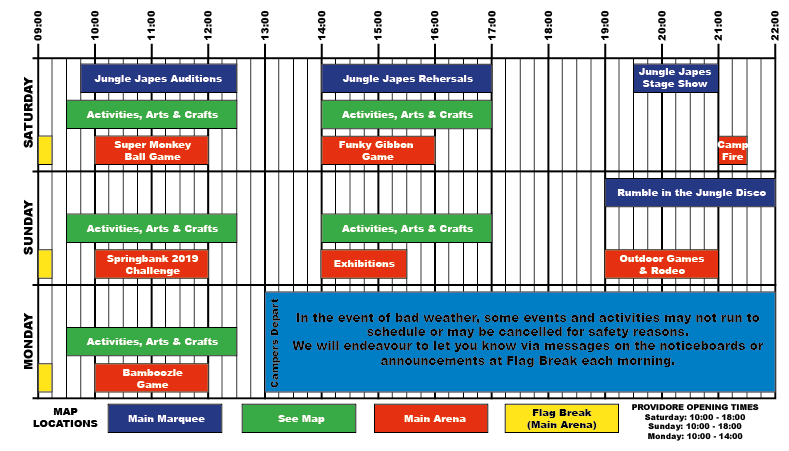 Competitions at Spring Bank Camp 2020
Saturday Morning - Super Money Ball Game (Teams of 4)
Two teams in each game.
One team must run from one end of the course to the other, dropping wet sponge balls into the bins in the middle of the course... but if you are hit by a wet sponge ball (thrown by the other team), you must drop your ball and go to get another.
After 2 minutes, teams swap over.
Saturday Afternoon - Funky Gibbon Game (Teams of 4)
Two teams per game.
A jungle version of 'Beetle Drive'. Team members take it in turns to run to the end of the course, roll the large dice and collect a body part to build up your monkey jigsaw. First team to complete the jigsaw wins.
Monday Morning - Bamboozle Game (Teams of 4)
Two teams per game.
We've constructed an obstacle course which you have to get some balls from one end to the other... but here's the catch, you can't touch them. We've provided you with three pieces of bamboo tube which you must move around to allow the balls to roll... but be careful, drop the balls and it's back to the start!
Further Help and Information