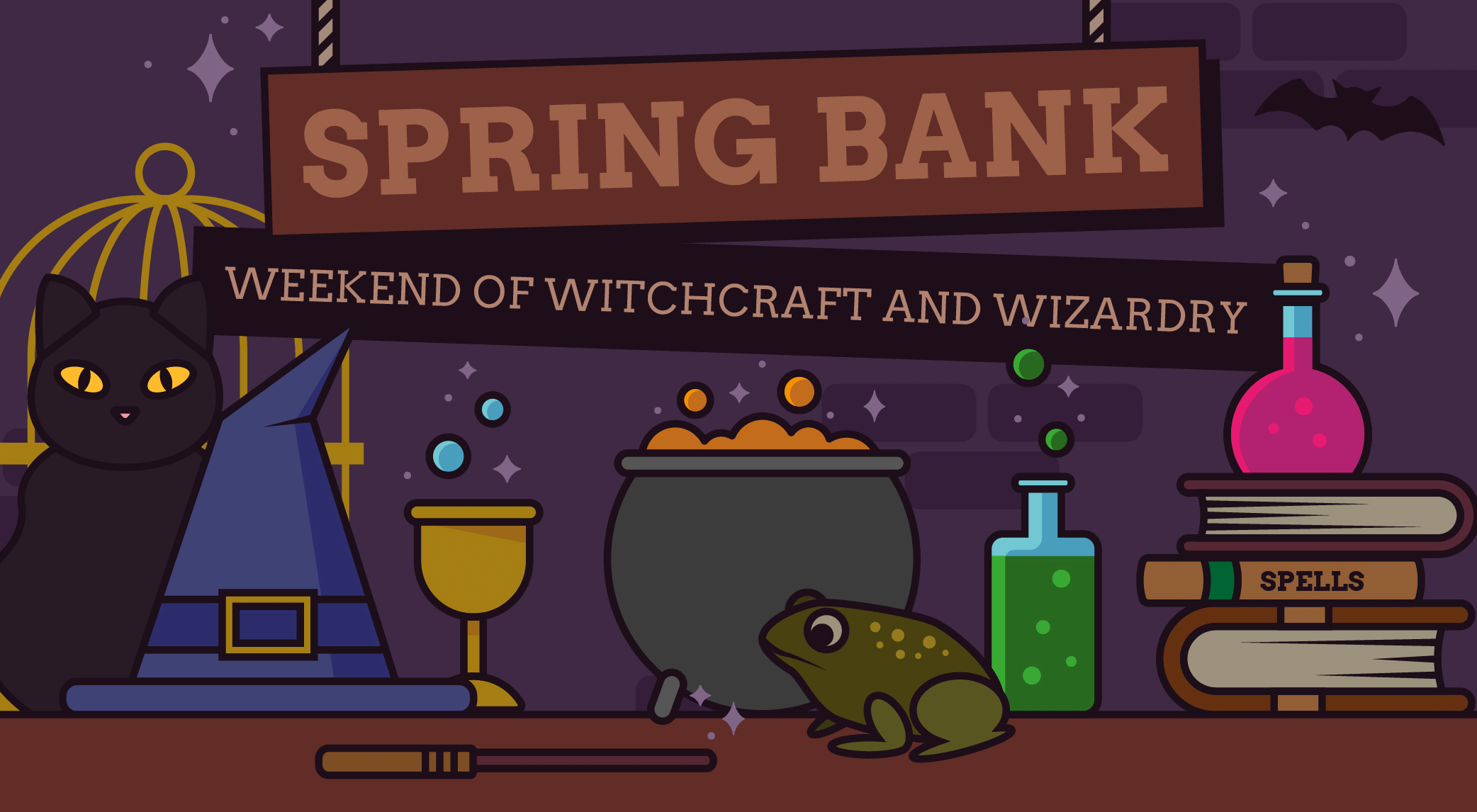 Spring Bank Camp
Information for Parents and Guardians
We appreciate that sending your son or daughter to camp can be quite a logistical undertaking, particularly if it's the first time they've been away to a large event like Spring Bank and even more so if this is their first ever camp. So, to help out, we've put together some key information to help you get ready. Please note that your groups may have made specific arrangements (for example if they are travelling to Drum Hill togehter via mini-bus) but please keep any such arrangements in mind.
Arrivals & Departures (Traffic Flow)
To help with the traffic flow, and so that we do not completely conjest the surrounding villages too much, we ask that everyone arrives onto the site along Morley Lane from the Little Eaton village end, parks in the "GREEN" car park (indicated on the map below) and leaves site along Morley Lane, observing the left-turn only signs, towards Breadsall Village. Please note, these parking arrangements are only in place on Friday evening and Monday afternoon (for arrivals and departures). If you need to come to site during the camp for any reason, please just follow the instructions of the Site Safety team when you arrive.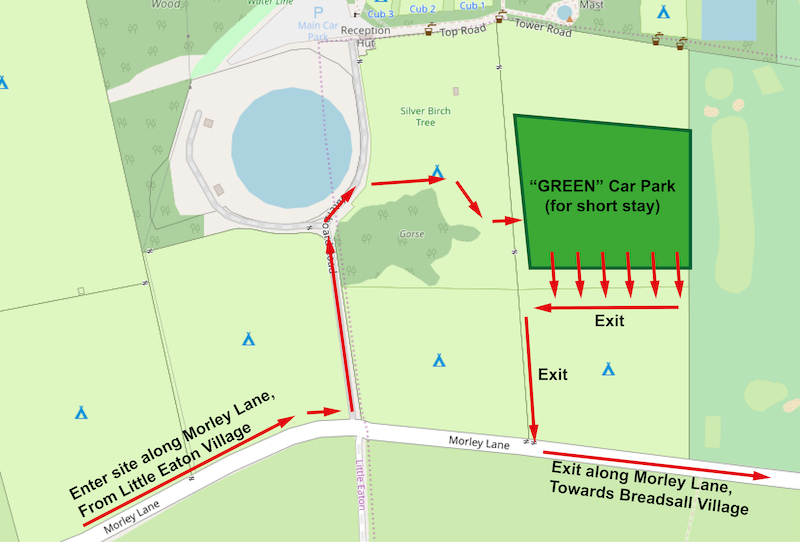 Lost Property
Approximately 1200 - 1300 young people attend Spring Bank Camp every year... this typically generates around 200-300 items of lost property over the weekend. Everything from Drinks Bottles to Wallets. We try as much as we can to return these to their owners during the weekend, but there is always a massive amount of stuff left in the reception at the end of camp. It would therefore help us enormously if you could make sure that everything has your child's name on it.
No Dogs...
Unfortunately, we have had problems with people bringing dogs onto site before, and have therefore had to implement a general ban on bringing dogs onto site, with the obvious exception for guide dogs.