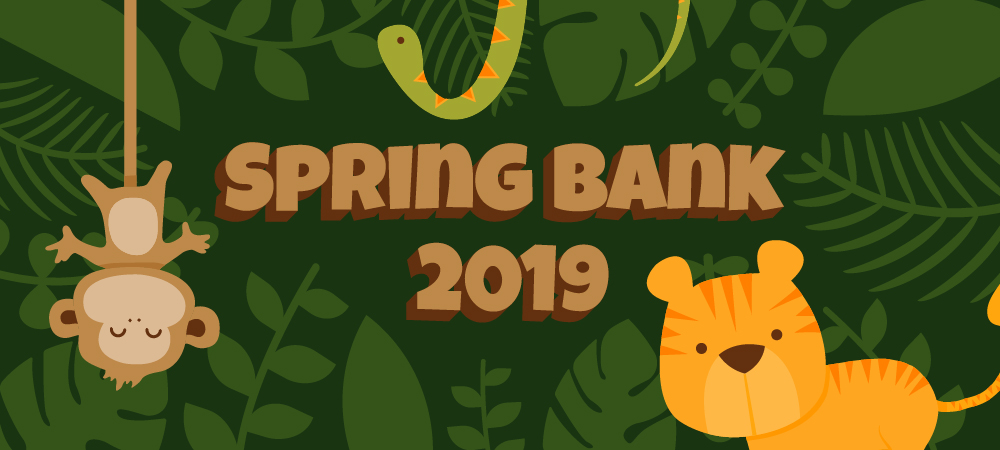 Spring Bank Camp
Staff at Spring Bank Camp
Spring Bank Camp cannot operate without the hard work of the enthusiastic and dedicated team of volunteer staff members who do everything from ensuring that participants are safe while abseiling to re-filling the toilet rolls.
The minimum age to apply for a staff role is 14yrs. Details of the roles available are below. If you have any questions about any of the staff roles here, please contact staff admin or the team manager for the team you are interested in applying for.
Staff Fees
Bookings Open: 1st Jan 2019
Fees Due: 14 days after submitting your booking
Staff Fees
Camp Fee: £0.00
Staff Catering Fee: £20.00
This is for the central catering facility at camp. This is an optional add-on for your staff booking. You are of course welcome to make your own catering arrangements for the weekend.
Staff T-Shirts and Neckers
The central camp staff at Spring Bank are identifiable by their bright red t-shirts and orange neckers. If you require an additional t-shirt, or you want one of the orange neckers for your own...
Additional T-Shirts: £8.00
Neckers: £5.00
Visitors
We do understand that it is often necessary for visitors to come to site, and we want to make it as easy as possible for this to happen. There are no fees for visitors to come to site. Visiting hours are 10am - 4pm. All visitors must be booked in advanced. This can be done through your online booking, or via the reception team during the weekend. This is so that we can complete our duty-of-care and shafeguarding responsibilities correctly and speed up the check-in process for them.
Further Help and Information
Staff Roles
To view the available roles, first select a team from the dropdown menu
Team Member, Circus Skills
Fancy sharing your own circus skills with young people or trying something new and exciting. The circus team is the place to be. A great drop in activity in the main Marquee for everyone to come and have a go at anything from Juggling and poi to riding a unicycle.
This is ideal for anyone who like to do something a bit different and enjoying teaching young people new skills in a fun environment.
All equipment is provided but if you have any special skills yourself feel free to bring these along and wow the campers.
Craft Team Leader

The Arts & Crafts team run a number of different activities for the camp within the Craft Village. Team members will rotate around the different crafts on offer and be expected to help where needed within the Craft Village.
For this role, you will help to run activities and aid campers in creating their own arts and crafts. A flair for Arts and Crafts is helpful, however not mandatory! We'd love to welcome you to the team!
The aim of the first aid team is to provide a team available to staff and campers at Spring Bank camp who can provide first aid services to all participants and staff at camp. The team work from a static point and respond to calls for help across the site. Members of the first aid team should hold a minimum of a first aid qualification which will be required to be submitted to the first aid team leader prior to the camp.

Safety Team Member

Team Member, Site Services
The Site Services Team are responsible for all the infrastructure that relates to Spring Bank Camp and the Campsite as a whole. We start some 2 days out from the camp getting things ready from electricity in the marquee to siting the temporary toilet blocks. During the camp, we do a wide range of jobs from cleaning the toilets, helping the other teams get ready for the start of activities and of course clearing the rubbish up.
Although we do the "Mucky Jobs" the team normally has the most fun doing them.....
Meet & Greet for Thursday & Friday Night Only
Includes Over 18 Sub Camp.
Team Member, Staff Catering
It is said that armies march on their stomachs... well the Spring Bank volunteer staff are no different! The Staff Catering function is a vital part of the camp, keeping around 150 of the volunteer staff fed and watered over the weekend.
Meals start on Friday evening and finish at lunch time on Monday.